I haven't had a lot of time for blog post writing this past week. But I did spend an afternoon wading through the archives of Savage Chickens to bring you these Seven Quick Takes.
7QT Valentine's Day Edition:
Savage Chickens is for Lovers... of Great Literature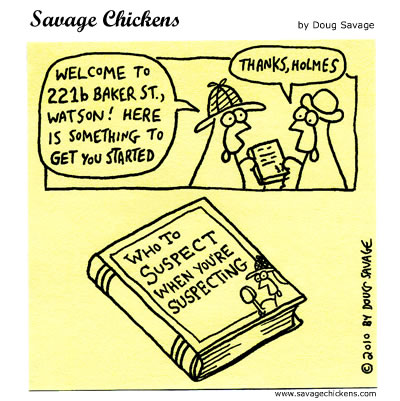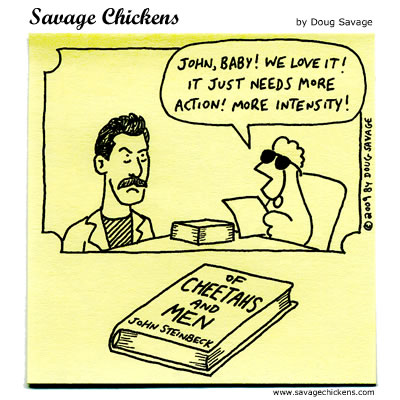 ... for Lovers of the Library System:
and a bonus take to make up for not writing anything else for a week...
... for Lovers of Church History and Sacred Art:
Happy St. Valentine's Day!
Enjoy more Quick Takes - undoubtedly more well thought out and better written than mine - at Conversion Diary. Thanks for hosting, Jen!